Creative Leadership
Sharon Stevens
Equinox Vigil was conceived and is directed by Sharon Stevens, a native Calgarian, award-winning video artist and long-time community activist and organizer.
Sharon's dynamic personality, devotion to community and passion for public art has made Calgary a better place to live for more than 20 years. She has served on the boards of numerous arts associations and has won multiple awards for her own art, which focuses on public participation.
Equinox Vigil represents Sharon's profound respect for the power of art and public ritual in building strong, loving communities. She created the event after serving in 2010 as an intern and guest artist at the Night of All Souls, held annually at Vancouver's Mountainview Cemetery. She was also inspired by her journeys to Mexico to witness traditional Day of the Dead celebrations.
Read Sharon's complete bio and c.v.
---
Jodie Stevens
As a founding member of the Equinox Vigil, Jodie Stevens is the Production Manager and contributes her expertise as a fibre/textile artist to the overall creative design of the event. As the artist liaison, she is part of the art selection, logistics and contract administration. She provides administrative support, overall technology requirements and bookkeeping.  She brings a background in event management which includes emergency response and troubleshooting for public events.
"I have been working in community engagement with Sharon Stevens since I was nine years old. From this young age I learned about pre-production, production and post-production including scheduling, managing budgets, designing props, making props out of found materials, being an actor, creating b-roll for documentaries etc. But mostly I learned about community engagement and it's with me in everything I do".
Jodie brings her training in textile and fibre arts as well as her art background and education to the success of Equinox Vigil and various art events.
---
Lizzie McGovern
Lizzie McGovern brings 20 years of work in film and theatre, specializing in garment construction and costume design, to her sensitive staging of Equinox Vigil. She has been part of Vigil since its inception in 2010, contributing her creative skills to produce an overall visual concept as a background for the art installations and performances. Using flowers, silk flags and lighting elements, she works with her volunteer design team to enhance the overall experience of visitors, setting a reverent mood in harmony with the natural beauty of the Union Cemetery that welcomes all participants. As part of the collaborative team, she works with the other team members to produce a unified whole.
"The Union Cemetery has been a perfect place to express my love of colour and connection with nature. I love the community aspect of Equinox Vigil working with all the different people involved in creating the event. It's also an opportunity to work with artists and musicians and people dedicated to creating community around such an important life event as death."
---
Victoria Sanchez 
With a background in Visual Arts and a Degree in Arts Administration, Victoria Sanchez joins Equinox Vigil as Volunteer Coordinator and Production Assistant. She shares her international experience working in the production and management of art festivals, exhibitions, and community-led projects.
"I am a strong believer in the positive impact that comes with creating and promoting relevant artistic and cultural experiences for the public. As an avid volunteer myself, I truly value the enthusiasm and dedication of people coming together to build on this idea.
I look forward to working with the Calgary Community in this unique celebration of art, history, life and death."
---
Stewart Stevens
Stewart Stevens has been the Site Manager since the first Equinox Vigil in 2012. He oversees the details from electrics to deliveries to setup and take down. Always a cheery smile and a wacky colourful shirt, Stew adds his charm to the village we create every year.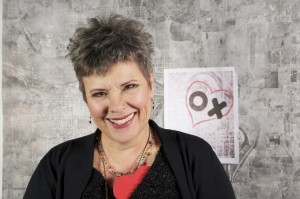 ---
---
---
---
Vigilant Volunteers
Volunteers are the lifeblood of Equinox Vigil. Their skills, hard work and commitment to art and community make this non-profit family event possible.
Our volunteer team has been together since the event's inception in 2012. It includes: professional lighting, sound and video technicians; theatre designers; experienced craft instructors, and a host of folks who put their hearts into everything from serving cups of warming tea to creating the glorious flower garlands that greet visitors to the event.
Each of our volunteers is dedicated to ensuring your family enjoys a safe, welcoming environment and an enriching experience at Equinox Vigil.
Volunteering with Equinox Vigil is an enriching experience. it is an honour to help create this unique event that is so valuable and meaningful to Calgarians.
2013 volunteer
The work of the artists and community involved in the vigil creates a powerful sense of loss, reflection, love, life and spirituality that is so valuable to me, my parents, my sister and he small children.
2012 Participant