FAQs
The W5s of Equinox Vigil + more
Equinox Vigil is a Free, Family-Friendly and Non-Denominational sacred event.
You do not have to have an ancestor or loved one buried at Union Cemetery to attend. Nor do you have to be mourning someone in particular. The evening's intention is to make the cemetery as much a civic space for the living as it is for the dead, bringing Calgarians into the Historic Union Cemetery for an evening of art, music and culture.
Date & Time
Equinox Vigil is held each year to mark the Autumnal Equinox.
Saturday, September 22, 2018   6:30 – 9:30 pm, with live music at 6:10 pm
Opening Comments: 6:30 p.m.
Lantern Processions:  8 pm & 9:00  pm
Location
Union Cemetery (Spiller Road at 28th Ave SE)
Transit
Union Cemetery is located directly across 25th Ave from the Erlton CTrain Station.
Parking
Spiller Road at 28th Ave SE, watch for the signs and volunteers directing traffic.
Bicycles
There will be bike racks to lock up at the entrance from Spiller Road.
Disability Access
Please enter via the parking lot on Spiller Road at 28th Ave SE. Volunteers will direct you from there.
Cost
Equinox Vigil is free. However, donations to this non-profit, volunteer-led event are greatly appreciated.
Strollers
Children of all ages are welcome. However, due to Union Cemetery's uneven pathways, and low light conditions, strollers are discouraged.
Pets
Sorry, pets are not allowed at Union Cemetery (City Bylaw)
What to Wear
Equinox Vigil takes place rain or shine.  Please dress for the weather and remember that the temperature gets cool after sunset. Hearty Calgarians!
What to Bring
You're welcome to bring a lantern or flashlight for the lantern procession.  Photographs or small mementoes to add to your personal memorial craft making are also welcome, although not necessary.
What not to Bring
Alcohol and smoking are not allowed in the event site.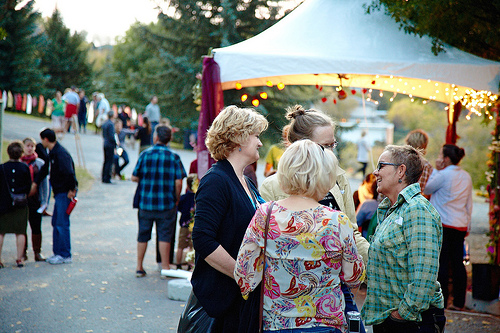 Equinox Vigil has been deeply significant and meaningful event for my family for the past two years.
2013 Participant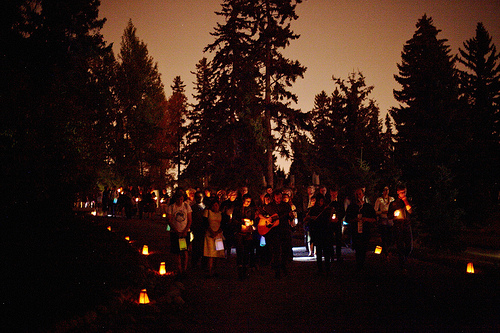 It is a very supportive environment; not somber, but definitely caring and gentle.
2012 Participant